Sisters & Brothers,
It is with great sadness that we inform you of the passing of Brother Garry Wynne.
On behalf of the members of the Teamsters Canada Rail Conference GCA East we would like to extend our sincere condolences to the Wynne Family. We too will miss Gary.
We share your pain and loss.
He never backed down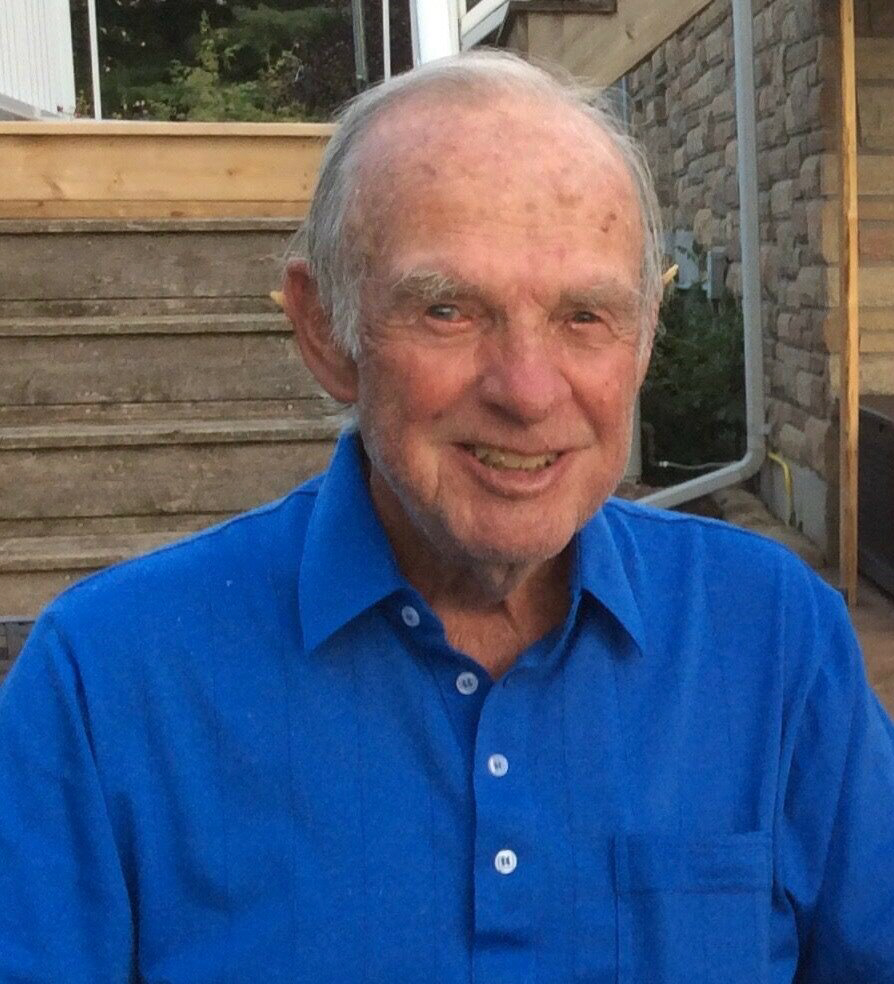 Obituary
June-07-1936 - October-24-2022
It is with heavy hearts that the family of Garry Wynne announce his passing, October 24, 2022, at the age of 86 years.
Garry (Pops), aka "The Captain", will be lovingly and forever remembered by his children, Kathy, Laurie, Linda (Doug), Peter (Carrie) and KC (Lesley); his grandchildren Jeffrey, Jenny, Tyler, Ryan, Brian, Katie, Robbie, Katrina, Amy, and Parker; and his great grandchildren, Aidan, Keira, Abby, Jeremy, Claire, Rory, Rhea, and Mira.
Garry was born and raised in Smiths Falls by parents Harold and Kathleen Wynne, where he married his sweetheart Betty Weston (Boo) (deceased Feb 2, 2018) and raised their 5 children. Dad was an amazing husband and father and thought the world of his family. He spent most of his working life at CP Rail. He began as a fireman, then a locomotive engineer. He finished his working life as the General Chairman for the Brotherhood of Locomotive Engineers. He never backed down from a good argument. He was known as the "negotiator", and that he did, even with those phone calls in the middle of the night. He was always there to support his co-workers. Dad always fought hard for what he believed in and passed that trait on to his children. We were so lucky to have a father like him. He was always there for all of us, to talk or just to listen when we needed his thoughts or advice. As teenagers we could always call him in the middle of the night to come pick us up, after a few cocktails, and not a question would be asked, although I think Peter gave him a run. There are so many stories and fun memories we all have and will cherish. After Mom passed, he soon moved into Willowdale Retirement Residence, which quickly became his extended family as well. He loved his time there and spent a lot of time joking and teasing the ladies, but that was Dad, always happy, positive, and grinning ear to ear. He will be sadly missed there as well. We will always love you Dad and we are going to miss you, but we know you are with Mom now and you both will be looking down on us. Rest in Peace!
Friends and family are invited to pay their respects on Saturday October 29, 2022 from 11:00 a.m. to 1:30 p.m. at the Blair & Son Funeral Home, Smiths Falls (112 Beckwith St. N.). Garry will be laid to rest next to his sweetheart in a private family service at Hillcrest Cemetery. In lieu of flowers, the family would greatly appreciate donations to the Willowdale Retirement Residence Activity Fund.