Latest Update

Ratification Results
July 20th 2018
To confirm the membership has accepted and ratified the May 30, 2018 Memorandum of Settlement.
We would like to thank you the national office and Teamsters Canada for their support through this process. Also, we would like to thank the membership and the Division Officers for their support and assistance.


E
nsure you are able to vote
July 11th 2018
If you have not recieved your package we urge you to contact your Local Chair or Secretary/Treasurer as soon as possible. They will contact the General Chair and arragenments will be made to ensure that you are able to vote.
Bulletin 16 - The Ratification Process
June 25th 2018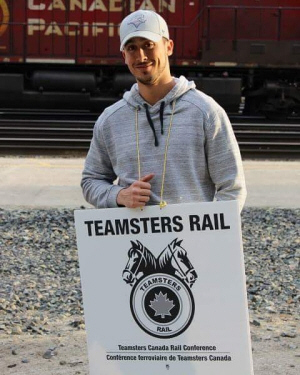 Sisters and Brothers;

This letter is further to Negotiation Bulletin #15 of May 30th, 2018 with respect to the upcoming vote on the Memorandum of Settlement.

As you are all aware, a Memorandum of Settlement was reached May 30th, 2018. The MOS has been forwarded to all Local Chairs and if you have not yet received an electronic copy please contact your respective Local Chair for full particulars.

The respective General Committee's are scheduling meetings across the regions to clarify the contents and answer all members' questions and hear your comments.
Humidex Based Heat Response Plan
June 26th 2018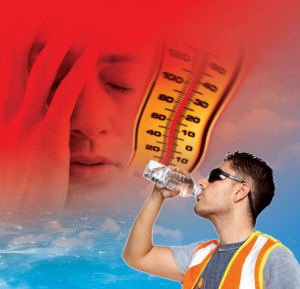 The Humidex plan is a simplified way of protecting workers from heat stress which is based on the 2009 ACGIH Heat Stress TLV® (Threshold Limit Value®) which uses wet bulb globe temperatures (WBGT) to estimate heat strain. These WBGT's were translated into Humidex.

The ACGIH specifies an action limit and a TLV® to prevent workers' body temperature from exceeding 38°C (38.5°C for acclimatized workers). Below the action limit (Humidex 1 for work of moderate physical activity) most workers will not experience heat stress. Most healthy, wellhydrated, acclimatized workers not on medications, will be able to tolerate heat stress up to the TLV® (Humidex 2 for moderate physical activity). Between Humidex 1 and Humidex 2, general heat stress controls are needed and above Humidex 2 job-specific controls are needed.
MOS Meeting Schedule
June 18th 2018
June 18, 2018 - Sisters and Brothers: Your General Chairs will be visiting each TCRC Eastern Division to provide information and answer your questions about the Memorandun of Settlement. The attached dates have been confirmed. More dates will be added soon to ensure that all TCRC East Divisions are visited.
Tentative Negotiated Settlement
May 30th 2018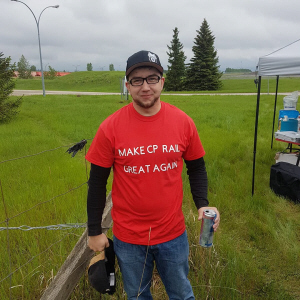 May 30, 2018 - Sisters and Brothers: This letter is further to our bulletin of May 29, 2018 with respect to our negotiations with the Company. Following a very long and productive night and morning we were able to achieve a tentative negotiated settlement with the Company including the Kootenay Valley Railway.
We are satisfied that our issues have been addressed. The main agreement is a four-year agreement and the KVR agreement has a five-year term. All the details will be distributed, including the effective dates of when the various improvements apply and, of course, subject to membership ratification.