Latest Update

Ratification Results
July 20th 2018
To confirm the membership has accepted and ratified the May 30, 2018 Memorandum of Settlement.
We would like to thank you the national office and Teamsters Canada for their support through this process. Also, we would like to thank the membership and the Division Officers for their support and assistance.
---
E
nsure you are able to vote
July 11th 2018
If you have not recieved your package we urge you to contact your Local Chair or Secretary/Treasurer as soon as possible. They will contact the General Chair and arragenments will be made to ensure that you are able to vote.
---
Bulletin 16 - The Ratification Process
June 25th 2018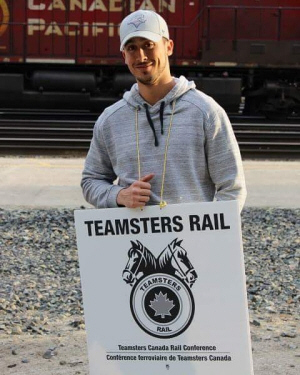 Sisters and Brothers:

Sisters and Brothers; This letter is further to Negotiation Bulletin #15 of May 30th, 2018 with respect to the upcoming vote on the Memorandum of Settlement.

As you are all aware, a Memorandum of Settlement was reached May 30th, 2018. The MOS has been forwarded to all Local Chairs and if you have not yet received an electronic copy please contact your respective Local Chair for full particulars.

The respective General Committee's are scheduling meetings across the regions to clarify the contents and answer all members' questions and hear your comments.
---
MOS Meeting Schedule
June 18th 2018
June 18, 2018 - Sisters and Brothers: Your General Chairs will be visiting each TCRC Eastern Division to provide information and answer your questions about the Memorandun of Settlement. The attached dates have been confirmed. More dates will be added soon to ensure that all TCRC East Divisions are visited.
---


Tentative Negotiated Settlement
May 30th 2018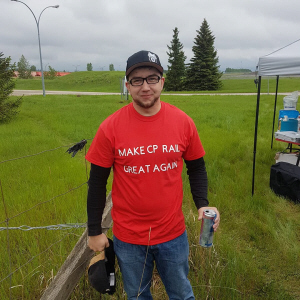 May 30, 2018 - Sisters and Brothers: This letter is further to our bulletin of May 29, 2018 with respect to our negotiations with the Company. Following a very long and productive night and morning we were able to achieve a tentative negotiated settlement with the Company including the Kootenay Valley Railway.
We are satisfied that our issues have been addressed. The main agreement is a four-year agreement and the KVR agreement has a five-year term. All the details will be distributed, including the effective dates of when the various improvements apply and, of course, subject to membership ratification.
---
Bulletin 14
May 29th 2018
May 29, 2018 - Sisters and Brothers: Your bargaining committee has been meeting with CP Rail with the assistance of the Federal Mediation and Conciliation Service (FMCS) since May 25th. Despite this, we have made very little progress toward achieving an agreement that would be acceptable to you.

We are quickly running out of time to reach any kind of agreement before our strike deadline of 2200 EDT tonight. Barring some unlikely event, we will be taking a legal strike at the deadline.

We thank you all for your support through this process and ask for your continued patience while we try to reach an acceptable agreement.
---
Strike Notice
May 26th 2018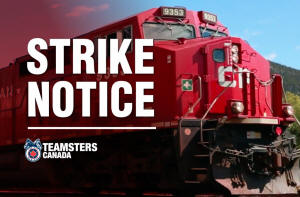 The meetings were not as successful as we had hoped, and there remain significant outstanding issues. Notwithstanding the 98.1% rejection, the Company fails to appreciate the significance of our Members' resolve. We are further working closely and communicating with our Sisters and Brothers in the IBEW (International Brotherhood of Electrical Workers), as they are in the same situation as the TCRC with their bargaining with CP.
Today, both TCRC and IBEW Bargaining Committees have served written notice to the Company advising that in the event there is not a negotiated settlement between the parties, the earliest both Unions could go on strike is Tuesday, May 29 at 2200 EDT.
---


Vote Results
May 25th 2018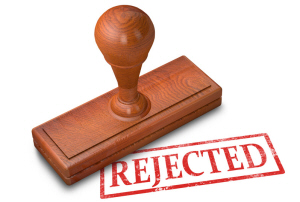 Sisters and Brothers:

The results of the Canadian Industrial Relations Board ballot regarding Canadian Pacific Railway's final offer have been tabulated. The results of the ballot were 2472 number of ballots returned out of over 3000 sent to our Membership. 98.1 percent of the employees voted to REJECT the Company's final offer.

No Votes – 2426
Yes Votes – 46
We would like to extend our appreciation to the Membership for the high return of ballots (Approximately 77%) and participation in the process. This sends a clear message that we will convey to the Company.
---
TCRC letter re CP Final Offer
May 2nd 2018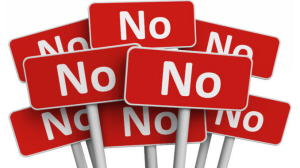 Canadian Pacific couriered to each of you a package encouraging you to vote for the offer. It contained their latest in a long list of changes to their questions and answers and had new interpretations of what they say is their offer. This strange turn of events simply shows how difficult it has been to try to negotiate with this group. CP Rail never tried to negotiate many of the items in the offer with our bargaining committee. Given the numerous "clarifications" put out by CP Rail, it appears they continue to bargain with themselves.
---